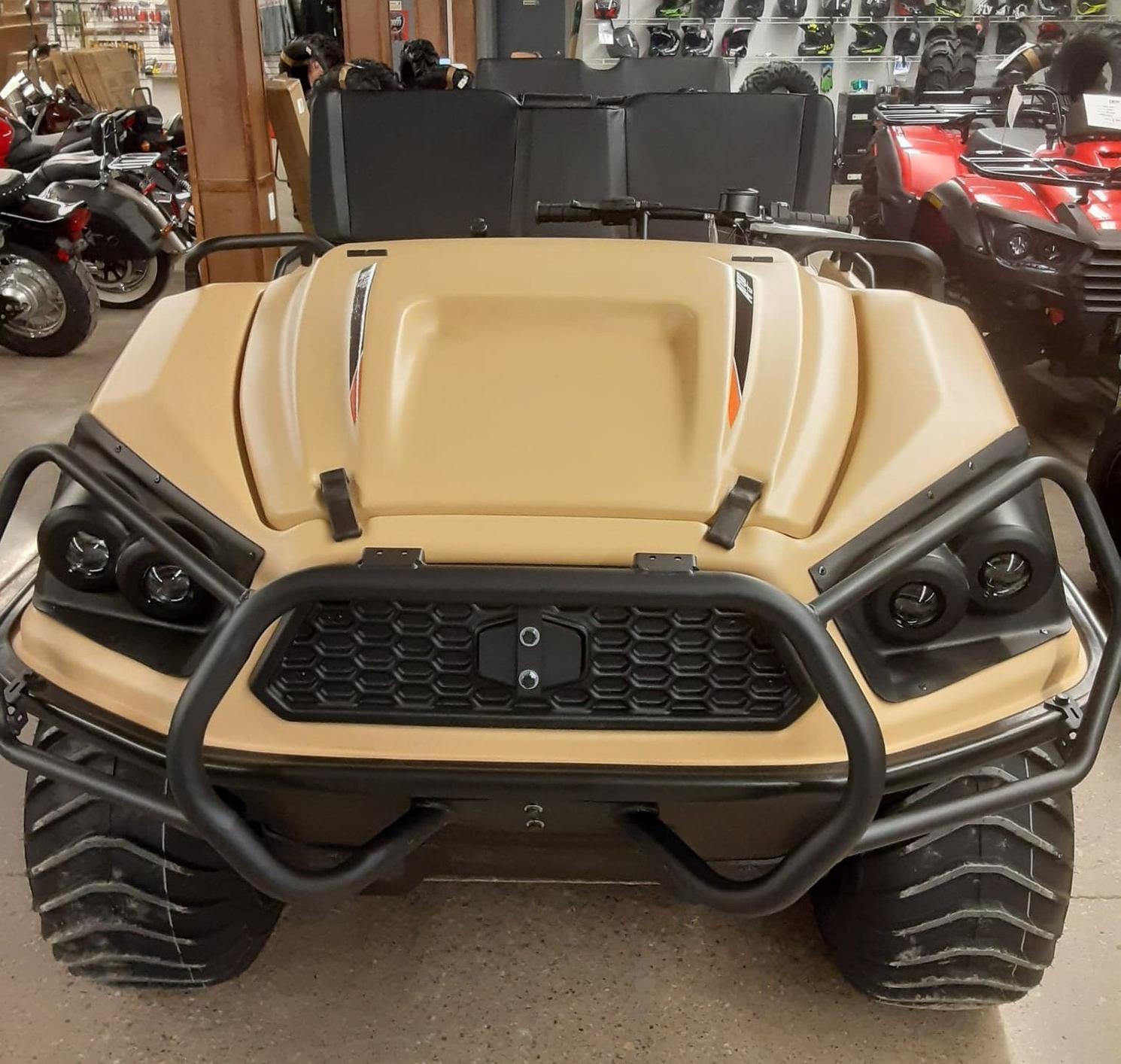 Condition: New vehicle
Manufacturer: Argo
Model: AURORA 8x8
Version: - 850 SE
Year: 2023
Stock #: AR2235
Type: Sides-by-sides
Notes:
THE EXPERIENCE OF ANYWHERE TAKEN FURTHER.
This is what happens when we take the limitless experience of an ARGO amphibious vehicle and ratchet it up. Welcome to the SE version of our trusted Aurora XTV.

As is true of its brethren machines, the SE comes standard with everywhere thanks to its muscular LX 850 V-Twin power plant. The Instant Torque Clutch (ITC) converts that brawn to smooth going. But from there, we decked it out with a burly brushguard, rear handrails and special colors, so the reach of everywhere just got expanded. Because even if you're in a place where there's not another set of eyes for miles, you still ought to look good.